Hello everyone, 👋
Emily here from the AGCC Training Support Team.
First-up, we're so happy you chose our health and safety courses. Thanks for that, and if you're not already signed-up, choose your courses from here or contact us with any questions.
Getting Started is Easier than Ever Before 🎉
If you're an individual trainee, (it's just you) simply login using the details emailed to you, then click on the course play button for all the courses on your training dashboard.
We've got help articles for trainees here. 👩‍💻
If you're setting up a business or organisation account, you should now add your users of Trainees and/or Account Managers, then assign the courses and send their login details which will arrive in their email inbox.
Need more help with getting logged-in? See our login help article for more.
A Heartier Explanation for Account Setup 👨‍👩‍👧‍👦

Setting-up an New Account
First of all, you need to be logged in as yourself at the Account Manager level to continue from here.
When you're logged in, on the Dashboard you'll see your profile information top-left. If you're the Account Manager - it'll say so next to Rank. If you're not an Account Manager, just ask our support team from the contact page to upgrade your login, there's no cost for this at all.
Once you know you're in-charge... 🛠 You can then add some new users. You'll want to add a new user for every person who needs access to your account or a course - don't worry it's completely free to add users, and you can always deactivate their login if they no longer need their account later on.
Account Options
Teaming-up
You don't have to do everything yourself - if you'd like to add more Account Managers just add like a normal trainee user below, and choose to set them as an Account Manager. When they login they'll be able to manage your account and add users as well. 🤹‍
Getting notified
If you'd like to receive an email every time a trainee completes their training just drop us a support message from your dashboard and we'll turn on 'Completion Emails' for your account. 🔔
Adding the First Trainee Users.

On your Dashboard, below your profile information, you'll see the Users box.
1. Click the green "Add User" button on the right, and we're off! 🚀
2. Fill-in all the required fields - such as name and email address.
Their name will be their username for login, and do make sure you have their correct email address - as that's how we send them their login details, and provide them with private support - make sure not to use a group or role email address as this can prevent them logging-in and getting support! 🕵

3. Just before you save, make sure to tick the courses you want to assign to the new trainee - otherwise they won't have any course to do when they login! 😬
We've got more information on assigning courses here too.
4. Set the password by clicking the Generate Password button - they'll be able to change it to something personal when they login later-on. 🔐
5. If you're ready for them to login and get going straight-away, choose to "Send Login Details" using the option, and choose the green "Save" button on the top-right.
If you're not quite ready for them to login just yet - don't send them the login details right away, you can always "Edit" their profile later-on and choose to send it out when you're ready. ⏰
Keeping Everyone Organised
Q. Support problem? ⛑
A. We've got you covered, if any one of your users is having a problem, they can contact us from their Dashboard or contact page just like you and we'll help them directly - without bothering you.
Q. That's all well and good but how can you see who hasn't started at all and who's already completed all their courses?
A. Our fabulous and exciting reports can help - you'll find the reports by clicking the 'Progress Report' button on the Users box. 🔮

Q. If you're ever needing to check up on one particular person... 🕵
A. Just search for them on the Users box, and click their name to view the profile. ...there's always one!
Q. After the official Certificate of Completion for a trainee? 🥇
A. Just find their profile and it'll always be there ready in PDF format.
Q. Someone left abruptly, and you'd rather give their course to someone else? 🎭
A. Just deactivate the trainee from the Users box, click their name to view their profile, and 'Return' their unused course using the button on their profile. Read more about returning course licenses here.
Also, next year, when it's time for everyone to update their health and safety - you can order renewals and apply them to your existing users too - saving time all-round.
We've got more info about renewals here too.
So now you're up and running... 😌 and here's to wishing you the best with your new training platform. If you have any questions at all - don't hesitate to send us a support ticket from your Dashboard - we'd love to hear from you! 🤓
~ Support Team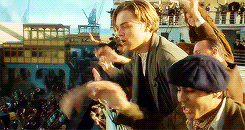 P.S. don't forget... you can refer a friend and get 10% off your next order too! 🥳
Get free updates from us.
We only send relevant information and respect your privacy, we will not share your information with anyone else.
AGCC Training is Aberdeen, Scotland's premier health and safety online training or e-learning course provider for over 12 years. Specialising in distance learning for groups and businesses world-wide. We have a range of health and safety courses and industry specific training for compliance, career development CPD and regulatory needs. Our experienced team of UK-based health and safety specialists are freely available on the phone for a requirements review. Talk to us today or call 01224 001 040 to learn how our years of experience designing bespoke safety courses can help you. Learn more about AGCC Training.